Accreditation/Credit Designation
Physicians' Education Resource®, LLC is approved by the California Board of Registered Nursing, Provider #16669, for 0.75 Contact Hours.
Acknowledgment of Support
This activity is supported by an educational grant from Novartis Pharmaceuticals Corporation.
Oncology Briefings™: A Nurses' Guide to Optimize Integration of CAR T Cell Therapy

Release Date: December 15, 2020
Expiration Date: December 15, 2021
Activity Overview
Cure rates and survival outcomes for hematologic malignancies have improved over the past several decades as a result of personalization of care in multiple lines of therapy. However, outcomes remain suboptimal, particularly for patients with relapsed or refractory disease. In recent years, adoptive immunotherapy that uses T cells modified to express chimeric antigen receptors (CAR) has been shown considerable efficacy in inducing long-term, durable remissions in challenging patient populations. This powerful approach combines the specificity of an antibody with the cytotoxic ability of a T cell. However, our understanding of the intricacies of CAR biology, and their optimal use in the clinic—including balancing their efficacy with their unique safety profile—is continuously evolving.
This online activity is designed to provide a concise and focused overview on an important clinical topic and includes information on CAR T-cell therapy including the manufacturing of CAR T-cells, the efficacy of current and emerging CAR T-cell therapies, adverse events associated with CAR T-cell therapy and strategies to mitigate them, and the importance of the multidisciplinary care team for the efficient and safe use of CAR T-cell therapy in patients with hematologic cancer. The engaging, multimedia format of this program includes audio commentary from an expert thought leader integrated with text-based elements.
Acknowledgement of Commercial Support
This activity is supported by an educational grant from Novartis Pharmaceuticals Corporation.
Instructions for This Activity and Receiving Credit
Complete the activity (including pre- and post-activity assessments).
Answer the evaluation questions.
Request credit using the drop-down menu.
You may immediately download your certificate.
Target Audience
This educational activity is directed toward advanced practitioners, nurses, and other health care professionals interested in the multidisciplinary treatment and management of hematologic malignancies.
Learning Objectives
Upon successful completion of this activity, you should be better prepared to:
Outline the current role for CAR T-cell therapies in the treatment of hematologic malignancies with a focus on its mechanism of action as well as key considerations for manufacturing and delivery to patients
Review clinical trial evidence on recently approved as well as emerging CAR T-cell therapies to enhance outcomes in patients with hematologic malignancies
Utilize strategies to monitor and mitigate toxicities in patient receiving CAR T-cell therapy as a part of the multidisciplinary team
Determine strategies to effectively counsel patients with cancer who receive CAR T-cell therapy
Faculty, Staff, and Planners' Disclosures
In accordance with ACCME Guidelines, PER® has identified and resolved all COI for faculty, staff, and planners prior to the start of this activity by using a multistep process.
Faculty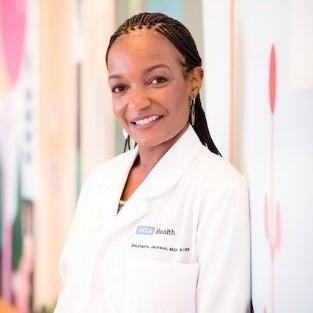 Stephanie Jackson, MSN, RN, AOCNS, BMTCN
Oncology Clinical Nurse Specialist
Ronald Reagan UCLA Medical Center
Los Angeles, CA
Disclosures: Consultant: Jazz Pharmaceuticals.
The staff of Physicians' Education Resource®, LLC (PER®) have no relevant financial relationships with commercial interests to disclose.
Off-Label Disclosure and Disclaimer
This activity may or may not discuss investigational, unapproved, or off-label use of drugs. Learners are advised to consult prescribing information for any products discussed. The information provided in this accredited activity is for continuing education purposes only and is not meant to substitute for the independent clinical judgment of a healthcare professional relative to diagnostic, treatment, or management options for a specific patient's medical condition. The opinions expressed in the content are solely those of the individual faculty members and do not reflect those of PER® or any company that provided commercial support for this activity.
---
Login or Register to Start Activity
Please use the form below to Register or Log In to begin Activity.